Jodhpur, the Blue City | Things to do there.
Planning a two-day trip to the Blue City Jodhpur, here is how you can spend your time there and make the most out of your time in the beautiful city, Jodhpur.
How we reached Jodhpur
We reached Jodhpur via bus from Jaisalmer, this journey was of 5-6 hours. In Jodhpur, we stayed at BOBs hostel, BOBs hostel is basically a Haveli. Which has been restored in Rajasthani and Bob Marleys theme
After dropping our bags, we went to Jhankar palace to have dinner, which is decorated in an antique theme. The service and food here is amazing
Two Day Jodhpur Itinerary
In the morning, we left to explore the Blue city, The first place we visited was the Mehrangarh Fort. The road to which passes through the blue alleys of Jodhpur. The blue shade houses try to pull our attention towards them and they look beautiful. The architecture of Mehrangarh fort is very beautiful. This fort is quite big and some part of it is made into a museum which has been maintained very beautifully.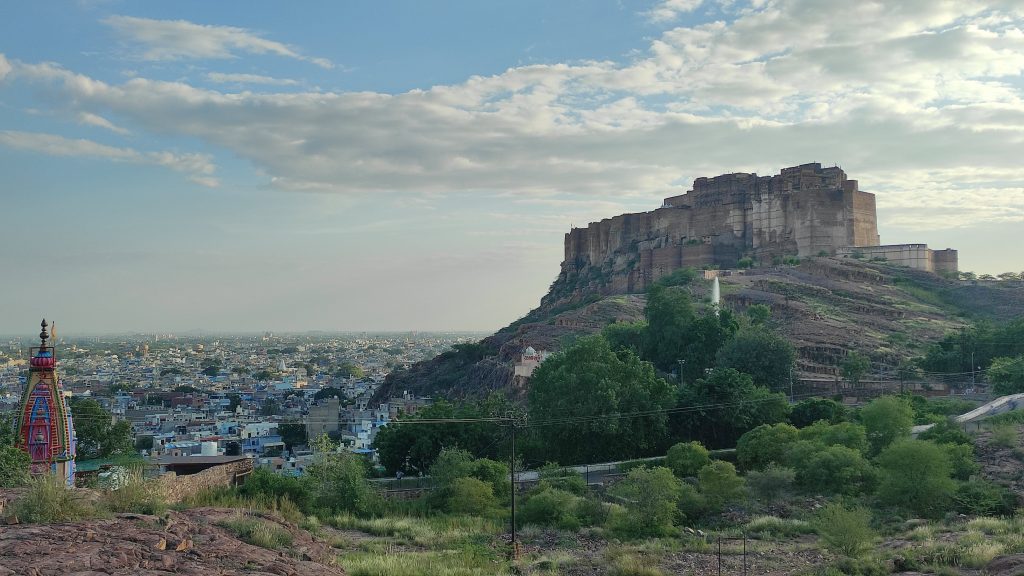 Places to see in Mehrangarh Fort are:
Moti Mahal
Sheesh Mahal
Phool Mahal
Jhenana Devri
Chamunda Mata mandir
We met a few villagers playing the musical instrument Ravanhatha here 1 Km away from Mehrangarh Fort is the famous Jaswant Thada. This is a samadhi that was built by Sardar Singh for his father Maharaja Jaswant Singh II in 1899.
After visiting Mehrangarh and Jaswant Thada we went to Ghanta Ghar for shopping and ended our day by having dinner at Zostel.
The next day we had breakfast at Shahi Samosa and left for Umaid Bhavan Palace half of Umaid Bhavan palace is occupied by Hotel Taj and the remaining is made of the museum. This is the youngest palace in the world which has antiques from the palace displayed in it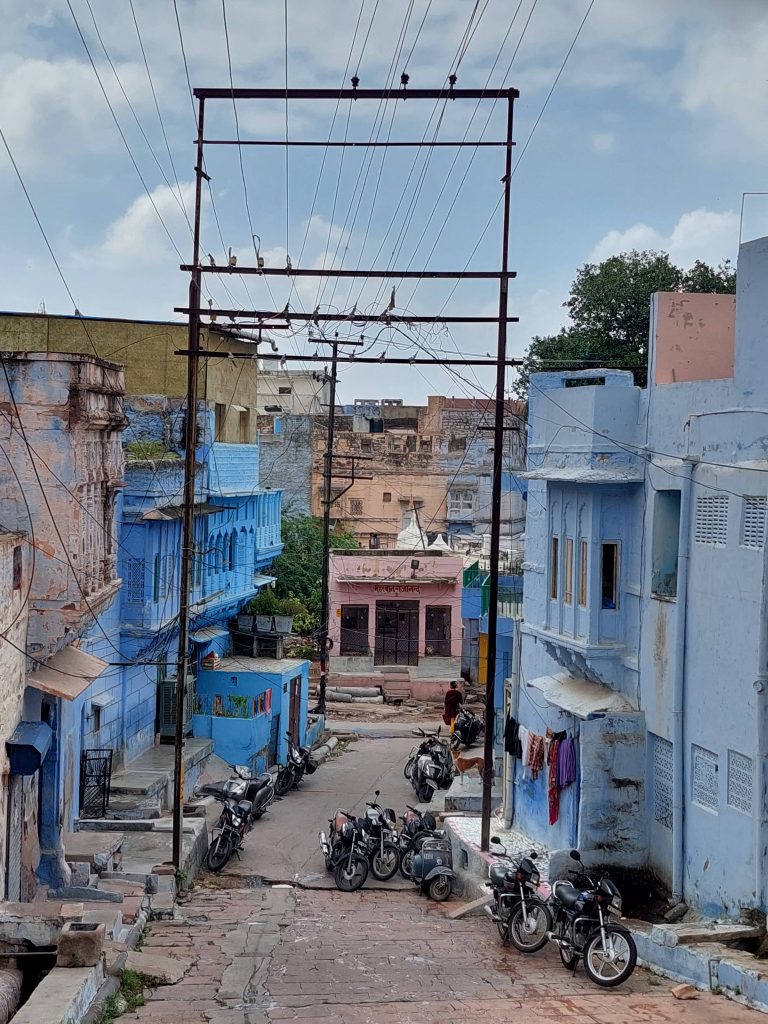 The last lunch was done at Hotel Kalinga, the Laal Maas here is a must-try dish. After lunch we went to Toorji ka Jalra this was a beautiful stepwell, to protect from the heat people were taking a dip in the pool.
With this our Rajasthan trip comes to an end and returned to Mumbai.
For more such videos, share and subscribe to the channel
Rajasthan Diaries Click here
Travel Videos Click here