Three day trip to Aurangabad
With the year coming to an end, we still had leaves pending which were going to lapse, never understood even after traveling so much how do I still manage to save up on my leaves. So thought of traveling to a nearby destination, this time Aurangabad.
The Aurangabad trip
So the last weekend of the year, we took some days off from our daily schedule and caught an early morning train to Aurangabad.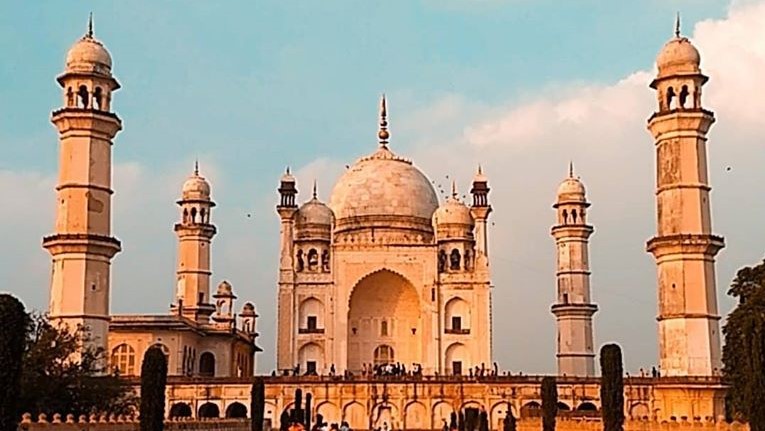 On reaching Aurangabad, we managed to find a cheap place to stay around Rs300 per person called Guru guest house. Freshened up, had some lunch and left for the two places nearby Bibi ka Maqbara and Aurangabad Caves. The Bibi ka Maqbara is a replica of the beautiful Taj Mahal and the Aurangabad Caves which is situated 3 Kms from the Maqbara.
The next day we left for Ellora Caves and Daultabad fort, Ellora caves were around an hour-long Bus ride from the Bus station, and the caves took us more than 3 hours to explore and one of the major attractions was the Single rock-cut temple and the Jain Temple. The next destination was Daulatabad fort which was around 20 minutes to reach. The fort closes at 6 pm so we had to rush through the fort to reach the top.
The last day of our trip took us took a crater created due to an asteroid impact, in the small little town of Lonar, situated around 140 km from Aurangabad. To reach here we took the rickshaw, a jeep and also a bus. When you visit the Lonar lake it takes around 15 minutes to reach the lake. After which you can spend time at several temples around the lake.
Later in the evening we headed back to Aurangabad, had dinner at a local restaurant. Headed back to Mumbai by the Devagiri Express.
To know more about the trip you can visit each video for detailed information.
Playlist: 3 Day trip to Aurangabad
Website: Pravasibaba.com